Acrylic and Mixed media on canvas, painted sides - no frame needed.
Signed "Swink" on lower right, varnished and ready to hang.​​​​​​​

The name Sol Invictus means "The Unconquerable Sun" and this piece uses the colors of blue and white to represent water, ice and mist while the warm yellows and subtle reds represent both sun and earth.
It is the ice element here that pulls the abstract into playing with the concept of three-dimensional sculpture. The cracked and craggy ice is created using cotton mesh fabric secured to the canvas with modeling paste. It suggests that the ice is strong, textured and dangerous in a way that it might just be sharp, but the warmth of the sun (areas of gold) begin to break it down and forcing it back into its original state: water.
The sun conquers the water and the resulting colors and textures are beautiful to look at and hold and air of serenity that is passed to the viewer. "Sol Invictus No.1"
​​​​​​​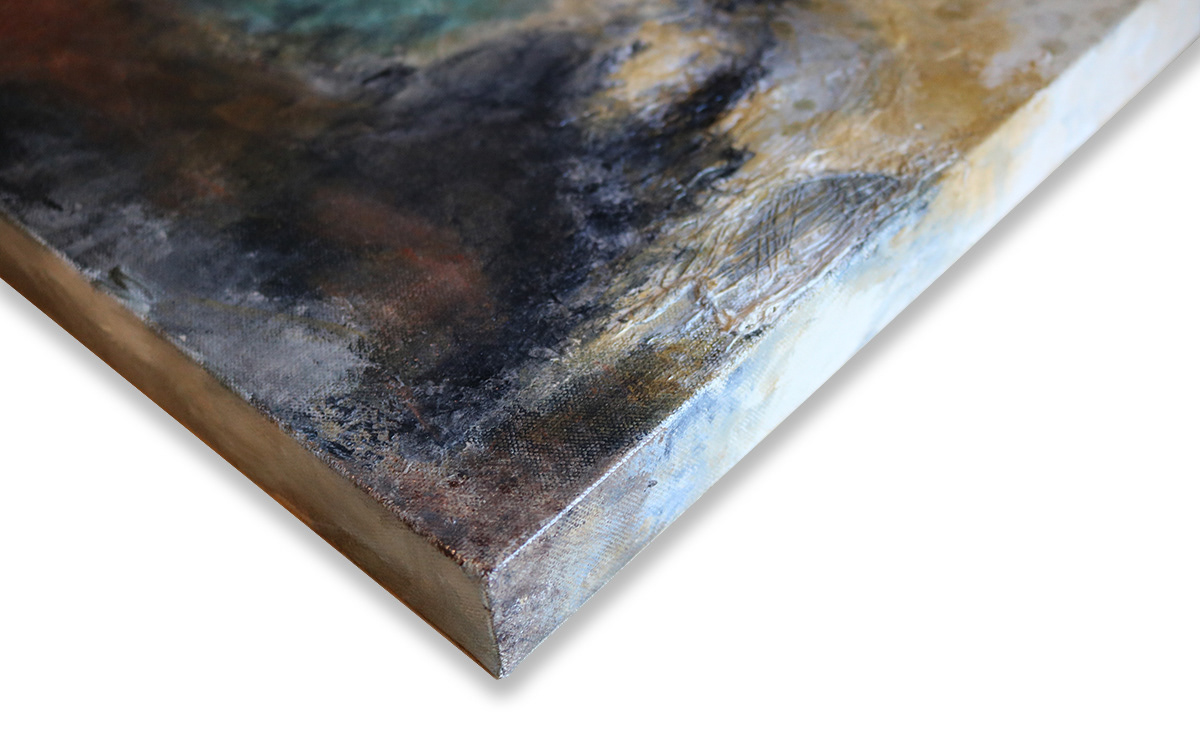 This original work of art by Laura Swink was created in 2015 on gallery wrapped, cotton duck canvas. It is 12" in height, 16" in width and 1.5" in depth with sides painted to match the image. Painting does not need framing (see images.)
Signed "Swink" and labeled on back with name "Sol Invictus, ©2015 Laura Swink"
Painting is ready to hang with hardware included. Varnished for protection.
Free shipping in the continental US
Shipping and Returns policies are an important consideration prior to contacting LFSA about purchasing any art from this site. For further inquiries about a painting, email via the link below.
Copyright 2022-2025. All Rights Reserved. No use of images without permission.